Thanksgiving Food Drive-By
Saturday, November 6, 2021
Second Annual Thanksgiving Food Drive-By Gives Away 400 Turkeys and Meals
PGCAR's Community Service and YPN Committees, once again partnering with the L.E.E. Way Foundation, gave away 400 Thanksgiving turkeys to Prince George's residents on Saturday, November 6.
This was the 2nd Annual REALTORS® Drive by Turkey Giveaway, surpassing the 75 turkey dinners given away last year. We appreciate the partnership formed with L.E.E. Way, founded by Prince George's native Damion Lee of the Golden State Warriors and his mother Michelle Riddick.
Thank you L.E.E Way volunteers and the many REALTOR® volunteers who assisted and made this necessary event happen!
Watch the WDVM News Report from the event, including interviews of Shameeka Price, PGCAR Community Service Committee Chair and Michelle Riddick, Executive Director of The L.E.E. Way Foundation: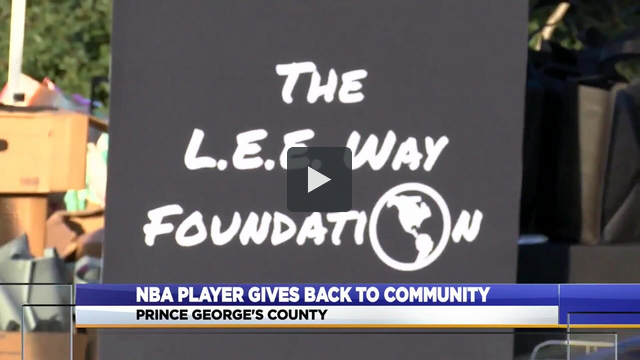 See our event promotion talking about our Community Service before the November 6 Meal Drive-By, including thoughts from Shameeka Price, and Damion Lee of the Golden State Warriors and The L.E.E. Way Foundation: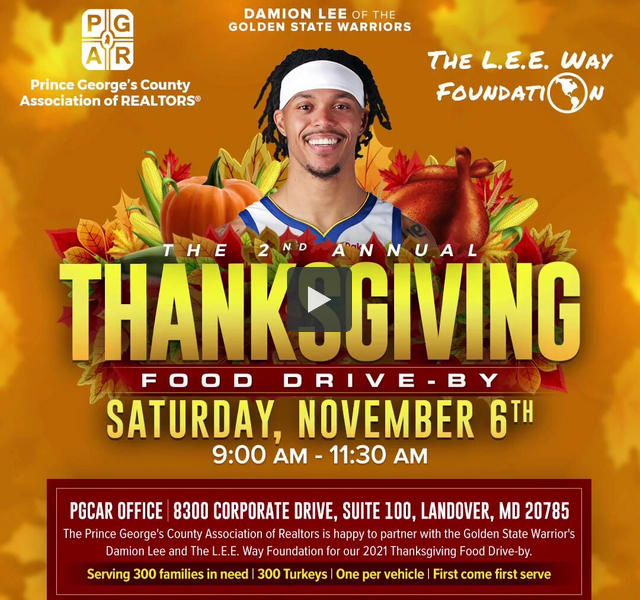 The Voice for Real Estate in Prince George's County
PGCAR is the voice for REALTORS® in Prince George's County, Maryland. Representing more than 3,500 real estate professionals in the national capital area, PGCAR provides numerous services vital to its members' daily business needs. It also works with lawmakers to ensure public policy that encourages homeownership, promotes an environment conducive to business growth and works to improve the communities in which its members live and work.