PGCAR Awards Gala
Thursday, March 31, 2022
Click on the icon at the upper right corner of a photo to download a high resolution version.
REALTORS® Recognize Excellence in Sales Production
On Thursday, March 31, 2022, the Prince George's County Association of REALTORS® (PGCAR) recognized its "Top Producer" REALTOR® members for their 2021 sales production.
This year's Virtual Awards Ceremony was aired live on Facebook (facebook.com/pgcar). The 2022 Awards Showcase is the Association's premier recognition of outstanding agent performance for the calendar year 2021.
Over 260 County REALTORS® received awards recognizing their "personal best" in sales production. PGCAR members watched online to celebrate the winners.
Taking home the top prize of the evening, First Place Platinum Individual General Brokerage, was Hazel Shakur of REDFIN, with $68.5 million in sales activity.
Placing first in the Platinum Team Competition was The Franklin-Anderson Group of Long and Foster Real Estate with $51 million in team sales production.
James Wendall Willard of Keller Williams Preferred Properties was awarded 2021 ROOKIE OF THE YEAR with the Highest Dollar Volume, $1.5 million and Highest Transaction Volume for his first year of real estate.
The 2021 REALTOR
®
OF THE YEAR title was awarded to Shameeka Price, of Capital Structures Real Estate, for her significant business accomplishments, faithfulness to the REALTOR
®
Code of Ethics, leadership, civic and community involvement, as well as local, state and National Association activity.
In recognition of her dedicated long-standing service to PGCAR and the real estate industry, REALTOR
®
Yolanda Muckle with Long & Foster Real Estate, was awarded the prestigious 2021 Distinguished Service award.
The Distinguished Sales Associate of the Year went to Pearl Whetzel with Boss Real Estate LLC for her dedicated and unselfish professional knowledge, her business accomplishments, her PGCAR Women's Counsel activity (Pearl is currently the Maryland State WCR President) and especially for her contribution to the Association.
Leisel Taylor, Charnise Carter, Rachel Jefferies, Patricia Long (Golden "R"), Kenneth Fagan, Lisa White (Pictured L to R), Samuel Cooper, Claudette Davis, Darryl Griffin-Simmons and Anthony Mason (Not Pictured) were recognized for their First Time Sterling "R", $1,000 RPAC contributions.
Patricia Long with Keller Williams Preferred Properties was recognized for her First Time Golden "R", $5,000 RPAC contribution.
Thank you to our numerous sponsors who helped make the evening a resounding success.
Other Top Winners Include:
Individual General Brokerage - Platinum (Over $10.5 million):
#1. Hazel Shakur
$68 Million
#2. Wemmy Collins
$37 Million
#3. Monica Bryant
$34 Million
Team General Brokerage - Platinum (Over $10.5 million):
#1. The Franklin-Anderson Group
$51 Million
#2. The Hearst Home Team
$41 Million
#3. The Green Group
$37 Million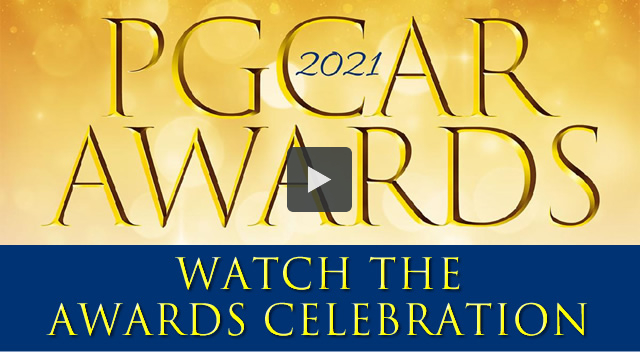 The Voice for Real Estate in Prince George's County
PGCAR is the voice for REALTORS® in Prince George's County, Maryland. Representing more than 3,000 real estate professionals in the national capital area, PGCAR provides numerous services vital to its members' daily business needs. It also works with lawmakers to ensure public policy that encourages homeownership, promotes an environment conducive to business growth and works to improve the communities in which its members live and work.